Ozone Hyperlink V3 – 9m – RTF
The Hyperlink is a true multipurpose foil kite, bridging the gap between inflatables and foils – dynamic and engaging to ride with high performance characteristics. The third version brings a new feeling of performance and covers almost every aspect of Kiting. Free ride, hydrofoil, boost and float, air style or unhooked, backcountry snow missions, you name it and it delivers!
These new design features and performance attributes make the Hyperlink V3 feel lighter and more playful in the air. Handling and power generation through turns is where it excels making it a fun kite for active flying when the conditions are light.
The upper wind range also has been massively increased to be comparable with a similar size inflatable kite. The increased handling, lighter bar pressure and power generation through the turns make it the dream snowkite, you can ride all day without fatigue.
The Hyperlink V3 features a durable, airtight and lightweight double rip-stop Nylon material for the upper and lower surfaces. The material has a unique formulated coating to help shed water, improving flying characteristics and water re-launch.
Brake Line Settings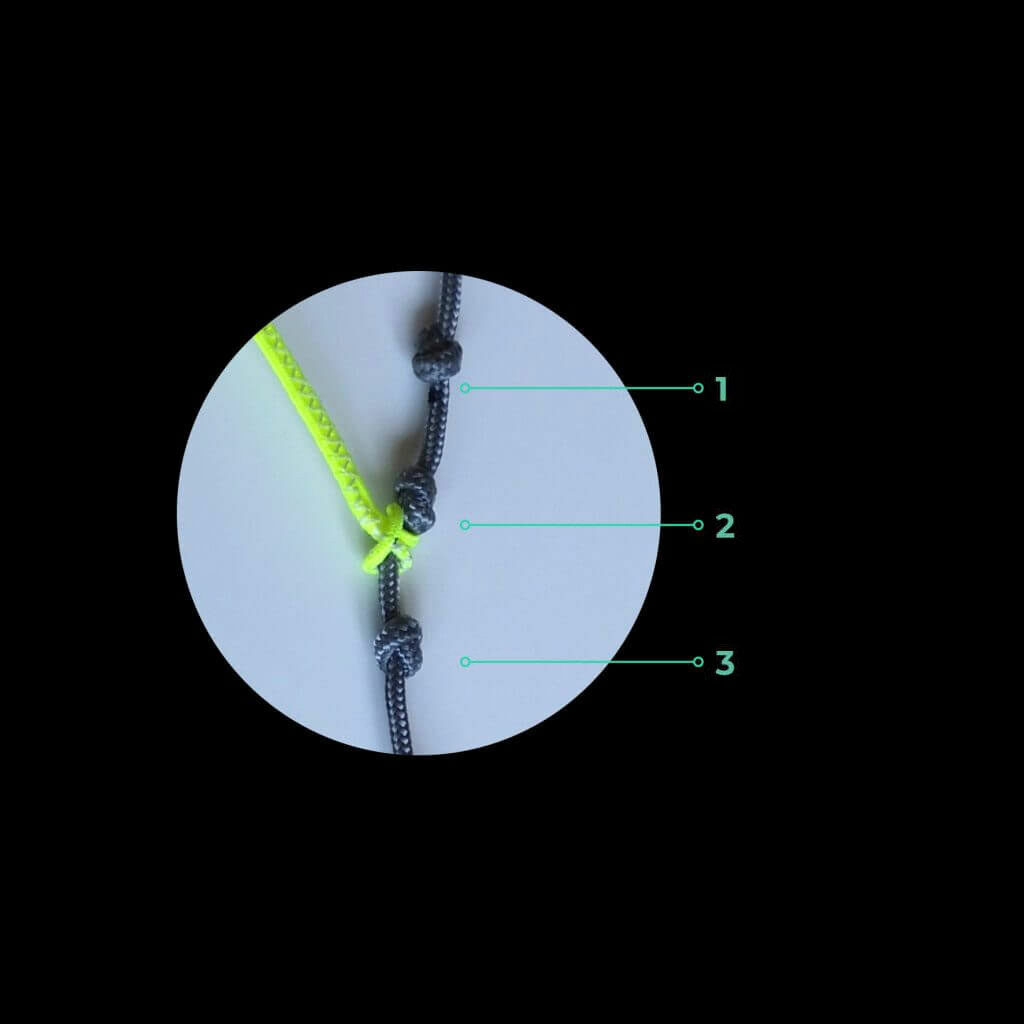 Three settings allow you to fine tune kite feedback and bar pressure to your liking. It is quick and easy to change with no extra lines to add or remove.
1: Hydro foil
Decreases bar pressure with a longer lifting period perfect for foiling maneouvers.The Hydro Foil setting is the upper knot on the PB1 line.
2: All-round
The ideal balance in performance and feeling for most riders and conditions. The All-round setting is the middle knot on the PB1 line (factory setting).
3: Twin Tip
Increases bar pressure and offers a sharper, more direct feeling perfect for Twin Tip riding. If you prefer a heavier and direct feel this could be the setting for you. The Twin Tip setting is the lower knot on the PB1 line.